Marvel FCW Poly Magazine 10 Rd
Marvel Metal Magazine 10 Rd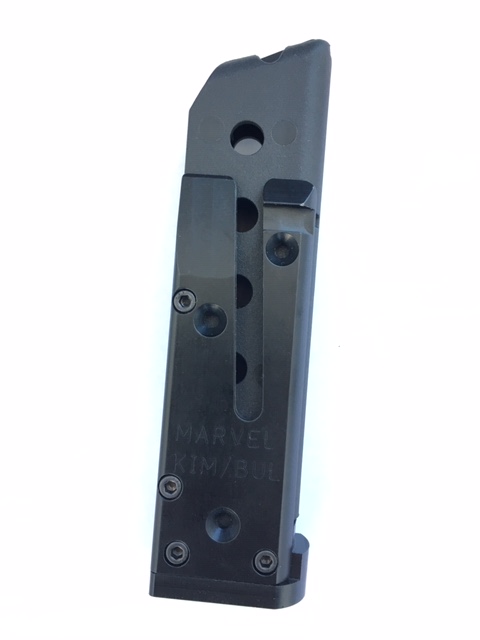 Marvel Para and STI/SVI Wide Body Magazine,
Made with a FCW Poly Mag
Available in two different models—Single Stack or Wide Body. Designed for our FCW poly mags but will also work with the Jagemann and Brownells 1911-22 mags.
Mag Loader for STI/SVI Mags
Only for use with Colt Ace wide body mag. Colors may vary.